Rex A. Pope, CPA
---
Rex A. Pope, CPA
Rex was an active duty Marine for 10 years where he met and married Michelle Pope (Sunderman), the daughter of Lloyd and Lois Sunderman. In February of 1998, Rex separated from the Marine Corps and accepted a position with Excell Agent Services, located in Phoenix.
In 2004, Lloyd Sunderman brought Rex back to Yuma to work with him in his accounting practice. In January of 2010, Rex formed Sunderman & Pope, CPA, PLLC and took over the operation of the former practice of Lloyd H. Sunderman, CPA, PC. 
In August of 2016, Rex merged Sunderman & Pope, CPA, PLLC with The Firm of Shippen & Associates, PC to form Shippen, Pope & Associates, PLLC. We look forward to great things in our future and strongly believe the blending of our unique skills will allow us to better serve our clients and the community of Yuma as a whole.
Professional Associations:
American Institute of Certified Public Accountants
Arizona School Tuition Organizations Association
Arizona Society of CPA's
Yuma County Chamber of Commerce
About Yuma, AZ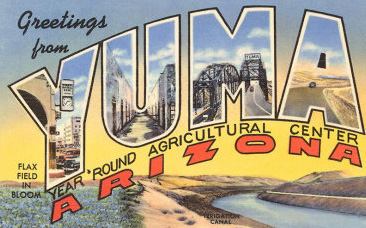 First incorporated as Arizona City in 1871, Yuma was renamed in 1873 and is now the largest city in Arizona outside the metro areas of Phoenix and Tucson.
Visit Our Friends in Yuma