Business Accounting Services
---

Shippen, Pope & Associates, PLLC is a trusted advisor for business clients. We work with our clients and help them understand their financial statements. We work and support the business owner and accounting staff so that the company records are current and meaningful. A business needs current financial data in order to make the necessary changes to overcome the day to day business challenges due to changes in tax law, business regulations, competition, economic conditions, and political environment.
We know operating a business can become complex and stressful especially when it comes to maintaining your own set of books. Shippen, Pope & Associates, PLLC offers a variety of services to simplify your accounting needs- whether its outsourcing your accounting functions to us allowing you to focus on what you do best or engaging our firm to train you and your staff in maintaining useful and accurate internal accounting records.
Our firm specializes in working with closely held small businesses; including those organized as corporations, partnerships, proprietorships, and non-profit organizations. We support business clients in most service groups and industries, including real estate development and sales, healthcare, professional services, retail, construction, restaurants and hospitality, brokerage and investments.
Our friendly staff is available year round to provide you the level of service and support that you need.
We welcome the opportunity to serve you. Call us today at 928-726-9470.
Our Business Services:
Bookkeeping Services
Payroll Services
Income Tax Preparation and Planning
Financial Statements
QuickBooks Training, Review, and Support
Sales and Use Tax
Retirement Plan Selection Options
Business Merger, Sales, and Acquisition
Entity Selection
Business Start-up
Internal Control Evaluation
Consultations with Business Owners
IRS Problem Resolution, audits, levies
Succession Planning
About Yuma, AZ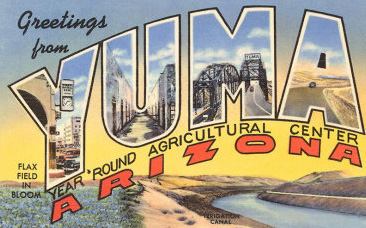 First incorporated as Arizona City in 1871, Yuma was renamed in 1873 and is now the largest city in Arizona outside the metro areas of Phoenix and Tucson.
Visit Our Friends in Yuma