Tax Tips and Alerts
---
Small businesses: Stay clear of a severe payroll tax penalty
One of the most laborious tasks for small businesses is managing payroll. But it's critical that you not only withhold the right amount of taxes from employees' paychecks but also that you pay them over to the federal government on time.
If you willfully fail to do so, you could personally be hit with the Trust Fund Recovery Penalty, also known as the 100% penalty. The penalty applies to the Social Security and income taxes required to be withheld by a business from its employees' wages. Since the taxes are considered property of the government, the employer holds them in "trust" on the government's behalf until they're paid over.
The reason the penalty is sometimes called the "100% penalty" is because the person liable for the taxes (called the "responsible person") can be personally penalized 100% of the taxes due. Accordingly, the amounts the IRS seeks when the penalty is applied are usually substantial, and the IRS is aggressive in enforcing it.
Responsible persons
The penalty can be imposed on any person "responsible" for the collection and payment of the taxes. This has been broadly defined to include a corporation's officers, directors, and shareholders under a duty to collect and pay the tax, as well as a partnership's partners or any employee of the business under such a duty. Even voluntary board members of tax-exempt organizations, who are generally exempt from responsibility, can be subject to this penalty under certain circumstances. Responsibility has even been extended in some cases to professional advisors.
According to the IRS, being a responsible person is a matter of status, duty and authority. Anyone with the power to see that the taxes are paid may be responsible. There is often more than one responsible person in a business, but each is at risk for the entire penalty. Although taxpayers held liable may sue other responsible persons for their contributions, this is an action they must take entirely on their own after they pay the penalty. It isn't part of the IRS collection process.
The net can be broadly cast. You may not be directly involved with the withholding process in your business. But let's say you learn of a failure to pay over withheld taxes and you have the power to have them paid. Instead, you make payments to creditors and others. You have now become a responsible person.
How the IRS defines "willfulness"
For actions to be willful, they don't have to include an overt intent to evade taxes. Simply bowing to business pressures and paying bills or obtaining supplies instead of paying over withheld taxes due to the government is willful behavior for these purposes. And just because you delegate responsibilities to someone else doesn't necessarily mean you're off the hook.
In addition, the corporate veil won't shield corporate owners from the 100% penalty. The liability protections that owners of corporations — and limited liability companies — typically have don't apply to payroll tax debts.
If the IRS assesses the penalty, it can file a lien or take levy or seizure action against the personal assets of a responsible person.
Avoiding the penalty
You should never allow any failure to withhold taxes from employees, and no "borrowing" from withheld amounts should ever be allowed in your business — regardless of the circumstances. All funds withheld must be paid over on time.
If you aren't already using a payroll service, consider hiring one. This can relieve you of the burden of withholding and paying the proper amounts, as well as handling the recordkeeping. Contact us for more information.
© 2019
Setting up a Health Savings Account for your small business
Given the escalating cost of employee health care benefits, your business may be interested in providing some of these benefits through an employer-sponsored Health Savings Account (HSA). For eligible individuals, HSAs offer a tax-advantaged way to set aside funds (or have their employers do so) to meet future medical needs. Here are the key tax benefits:
Contributions that participants make to an HSA are deductible, within limits.
Contributions that employers make aren't taxed to participants.
Earnings on the funds within an HSA aren't taxed, so the money can accumulate year after year tax free.
HSA distributions to cover qualified medical expenses aren't taxed.
Employers don't have to pay payroll taxes on HSA contributions made by employees through payroll deductions.
Who is eligible?
To be eligible for an HSA, an individual must be covered by a "high deductible health plan." For 2019, a "high deductible health plan" is one with an annual deductible of at least $1,350 for self-only coverage, or at least $2,700 for family coverage. For self-only coverage, the 2019 limit on deductible contributions is $3,500. For family coverage, the 2019 limit on deductible contributions is $7,000. Additionally, annual out-of-pocket expenses required to be paid (other than for premiums) for covered benefits cannot exceed $6,750 for self-only coverage or $13,500 for family coverage.
An individual (and the individual's covered spouse, as well) who has reached age 55 before the close of the tax year (and is an eligible HSA contributor) may make additional "catch-up" contributions for 2019 of up to $1,000.
Employer contributions
If an employer contributes to the HSA of an eligible individual, the employer's contribution is treated as employer-provided coverage for medical expenses under an accident or health plan and is excludable from an employee's gross income up to the deduction limitation. There's no "use-it-or-lose-it" provision, so funds can be built up for years. An employer that decides to make contributions on its employees' behalf must generally make comparable contributions to the HSAs of all comparable participating employees for that calendar year. If the employer doesn't make comparable contributions, the employer is subject to a 35% tax on the aggregate amount contributed by the employer to HSAs for that period.
Distributions
HSA distributions can be made to pay for qualified medical expenses, which generally mean those expenses that would qualify for the medical expense itemized deduction. They include expenses such as doctors' visits, prescriptions, chiropractic care and premiums for long-term care insurance.
If funds are withdrawn from the HSA for other reasons, the withdrawal is taxable. Additionally, an extra 20% tax will apply to the withdrawal, unless it's made after reaching age 65, or in the event of death or disability.
As you can see, HSAs offer a flexible option for providing health care coverage, but the rules are somewhat complex. Contact us if you'd like to discuss offering this benefit to your employees.
© 2019
Understanding and controlling the unemployment tax costs of your business
As an employer, you must pay federal unemployment (FUTA) tax on amounts up to $7,000 paid to each employee as wages during the calendar year. The rate of tax imposed is 6% but can be reduced by a credit (described below). Most employers end up paying an effective FUTA tax rate of 0.6%. An employer taxed at a 6% rate would pay FUTA tax of $420 for each employee who earned at least $7,000 per year, while an employer taxed at 0.6% pays $42.
Tax credit
Unlike FICA taxes, only employers — and not employees — are liable for FUTA tax. Most employers pay both federal and a state unemployment tax. Unemployment tax rates for employers vary from state to state. The FUTA tax may be offset by a credit for contributions paid into state unemployment funds, effectively reducing (but not eliminating) the net FUTA tax rate.
However, the amount of the credit can be reduced — increasing the effective FUTA tax rate —for employers in states that borrowed funds from the federal government to pay unemployment benefits and defaulted on repaying the loan.
Some services performed by an employee aren't considered employment for FUTA purposes. Even if an employee's services are considered employment for FUTA purposes, some compensation received for those services — for example, most fringe benefits — aren't subject to FUTA tax.
Recognizing the insurance principle of taxing according to "risk,'' states have adopted laws permitting some employers to pay less. Your unemployment tax bill may be influenced by the number of former employees who've filed unemployment claims with the state, the current number of employees you have and the age of your business. Typically, the more claims made against a business, the higher the unemployment tax bill.
Here are four ways to help control your unemployment tax costs:
1. If your state permits it, "buy down" your unemployment tax rate. Some states allow employers to annually buy down their rate. If you're eligible, this could save you substantial unemployment tax dollars.
2. Hire conservatively and assess candidates. Your unemployment payments are based partly on the number of employees who file unemployment claims. You don't want to hire employees to fill a need now, only to have to lay them off if business slows. A temporary staffing agency can help you meet short-term needs without permanently adding staff, so you can avoid layoffs.
It's often worth having job candidates undergo assessments before they're hired to see if they're the right match for your business and the position available. Hiring carefully can increase the likelihood that new employees will work out.
3. Train for success. Many unemployment insurance claimants are awarded benefits despite employer assertions that the employees failed to perform adequately. This may occur because the hearing officer concludes the employer didn't provide the employee with enough training to succeed in the job.
4. Handle terminations carefully. If you must terminate an employee, consider giving him or her severance as well as outplacement benefits. Severance pay may reduce or delay the start of unemployment insurance benefits. Effective outplacement services may hasten the end of unemployment insurance benefits, because a claimant finds a new job.
If you have questions about unemployment taxes and how you can reduce them, contact us. We'd be pleased to help.
© 2019
What is your taxpayer filing status?
For tax purposes, December 31 means more than New Year's Eve celebrations. It affects the filing status box that will be checked on your tax return for the year. When you file your return, you do so with one of five filing statuses, which depend in part on whether you're married or unmarried on December 31.
More than one filing status may apply, and you can use the one that saves the most tax. It's also possible that your status options could change during the year.
Here are the filing statuses and who can claim them:
Single. This status is generally used if you're unmarried, divorced or legally separated under a divorce or separate maintenance decree governed by state law.
Married filing jointly. If you're married, you can file a joint tax return with your spouse. If your spouse passes away, you can generally file a joint return for that year.
Married filing separately. As an alternative to filing jointly, married couples can choose to file separate tax returns. In some cases, this may result in less tax owed.
Head of household. Certain unmarried taxpayers may qualify to use this status and potentially pay less tax. The special rules that apply are described below.
Qualifying widow(er) with a dependent child. This may be used if your spouse died during one of the previous two years and you have a dependent child. Other conditions also apply.
Head of household status
Head of household status is generally more favorable than filing as a single taxpayer. To qualify, you must "maintain a household" that, for more than half the year, is the principal home of a "qualifying child" or other relative that you can claim as your dependent.
A "qualifying child" is defined as someone who:
Lives in your home for more than half the year,
Is your child, stepchild, foster child, sibling, stepsibling or a descendant of any of these,
Is under 19 years old or a student under age 24, and
Doesn't provide over half of his or her own support for the year.
Different rules may apply if a child's parents are divorced. Also, a child isn't a "qualifying child" if he or she is married and files jointly or isn't a U.S. citizen or resident.
Maintaining a household
For head of household filing status, you're considered to maintain a household if you live in it for the tax year and pay more than half the cost of running it. This includes property taxes, mortgage interest, rent, utilities, property insurance, repairs, upkeep, and food consumed in the home. Don't include medical care, clothing, education, life insurance or transportation.
Under a special rule, you can qualify as head of household if you maintain a home for a parent of yours even if you don't live with the parent. To qualify, you must be able to claim the parent as your dependent.
Marital status
You must generally be unmarried to claim head of household status. If you're married, you must generally file as either married filing jointly or married filing separately, not as head of household. However, if you've lived apart from your spouse for the last six months of the year and a qualifying child lives with you and you "maintain" the household, you're treated as unmarried. In this case, you may be able to qualify as head of household.
If you have questions about your filing status, contact us.
© 2019
Yuma's Best — 2019

Voting is open for the Yuma Sun's 2019 Yuma's Best Readers Choice Awards from December 1st through December 31st. Take a moment to vote for all your favorite local businesses. While you're there, don't forget to vote for Shippen, Pope & Associates in the Best Accounting/CPA Firm category.
Vote here: http://bit.ly/35SEjbw — we appreciate your support!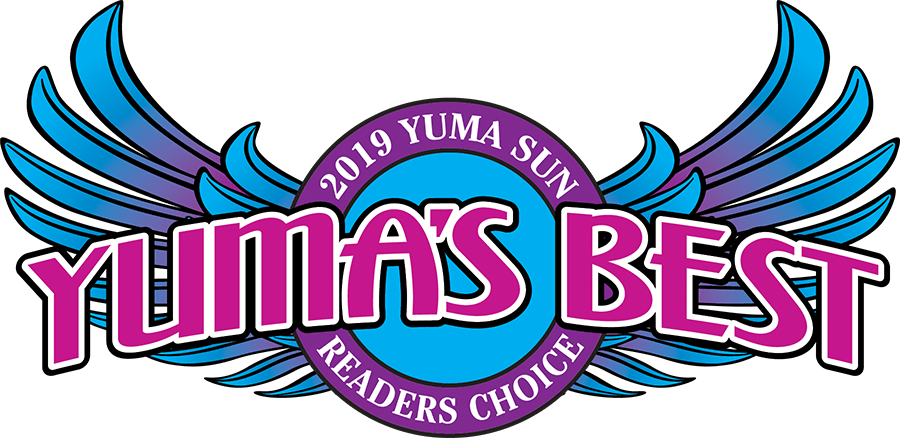 Selling securities by year end? Avoid the wash sale rule
If you're planning to sell assets at a loss to offset gains that have been realized during the year, it's important to be aware of the "wash sale" rule.
How the rule works
Under this rule, if you sell stock or securities for a loss and buy substantially identical stock or securities back within the 30-day period before or after the sale date, the loss can't be claimed for tax purposes. The rule is designed to prevent taxpayers from using the tax benefit of a loss without parting with ownership in any significant way. Note that the rule applies to a 30-day period before or after the sale date to prevent "buying the stock back" before it's even sold. (If you participate in any dividend reinvestment plans, the wash sale rules may be inadvertently triggered when dividends are reinvested under the plan, if you've separately sold some of the same stock at a loss within the 30-day period.)
Keep in mind that the rule applies even if you repurchase the security in a tax-advantaged retirement account, such as a traditional or Roth IRA.
Although the loss can't be claimed on a wash sale, the disallowed amount is added to the cost of the new stock. So, the disallowed amount can be claimed when the new stock is finally disposed of (other than in a wash sale).
Here's an example
Let's say you buy 500 shares of XYZ Inc. for $10,000 and sell them on November 5 for $3,000. On November 29, you buy 500 shares of XYZ again for $3,200. Since the shares were "bought back" within 30 days of the sale, the wash sale rule applies. Therefore, you can't claim a $7,000 loss. Your basis in the new 500 shares is $10,200: the actual cost plus the $7,000 disallowed loss.
If only a portion of the stock sold is bought back, only that portion of the loss is disallowed. So, in the above example, if you'd only bought back 300 of the 500 shares (60%), you would be able to claim 40% of the loss on the sale ($2,800). The remaining $4,200 loss that is disallowed under the wash sale rule would be added to your cost of the 300 shares.
If you've cashed in some big gains in 2019, you may be looking for unrealized losses in your portfolio so you can sell those investments before year end. By doing so, you can offset your gains with your losses and reduce your 2019 tax liability. But don't run afoul of the wash sale rule. Contact us if you have any questions.
© 2019
Small businesses: Get ready for your 1099-MISC reporting requirements
A month after the new year begins, your business may be required to comply with rules to report amounts paid to independent contractors, vendors and others. You may have to send 1099-MISC forms to those whom you pay nonemployee compensation, as well as file copies with the IRS. This task can be time consuming and there are penalties for not complying, so it's a good idea to begin gathering information early to help ensure smooth filing.
Deadline
There are many types of 1099 forms. For example, 1099-INT is sent out to report interest income and 1099-B is used to report broker transactions and barter exchanges. Employers must provide a Form 1099-MISC for nonemployee compensation by January 31, 2020, to each noncorporate service provider who was paid at least $600 for services during 2019. (1099-MISC forms generally don't have to be provided to corporate service providers, although there are exceptions.)
A copy of each Form 1099-MISC with payments listed in box 7 must also be filed with the IRS by January 31. "Copy A" is filed with the IRS and "Copy B" is sent to each recipient.
There are no longer any extensions for filing Form 1099-MISC late and there are penalties for late filers. The returns will be considered timely filed if postmarked on or before the due date.
A few years ago, the deadlines for some of these forms were later. But the earlier January 31 deadline for 1099-MISC was put in place to give the IRS more time to spot errors on tax returns. In addition, it makes it easier for the IRS to verify the legitimacy of returns and properly issue refunds to taxpayers who are eligible to receive them.
Gathering information
Hopefully, you've collected W-9 forms from independent contractors to whom you paid $600 or more this year. The information on W-9s can be used to help compile the information you need to send 1099-MISC forms to recipients and file them with the IRS. Here's a link to the Form W-9 if you need to request contractors and vendors to fill it out: <a href=""undefined  target="_blank">https://bit.ly/2NQvJ5O.
Form changes coming next year
In addition to payments to independent contractors and vendors, 1099-MISC forms are used to report other types of payments. As described above, Form 1099-MISC is filed to report nonemployment compensation (NEC) in box 7. There may be separate deadlines that report compensation in other boxes on the form. In other words, you may have to file some 1099-MISC forms earlier than others. But in 2020, the IRS will be requiring "Form 1099-NEC" to end confusion and complications for taxpayers. This new form will be used to report 2020 nonemployee compensation by February 1, 2021.
Help with compliance
But for nonemployee compensation for 2019, your business will still use Form 1099-MISC. If you have questions about your reporting requirements, contact us.
© 2019
The key to retirement security is picking the right plan for your business
If you're a small business owner or you're involved in a start-up, you may want to set up a tax-favored retirement plan for yourself and any employees. Several types of plans are eligible for tax advantages.
401(k) plan
One of the best-known retirement plan options is the 401(k) plan. It provides for employer contributions made at the direction of employees. Specifically, the employee elects to have a certain amount of pay deferred and contributed by the employer on his or her behalf to an individual account. Employee contributions can be made on a pretax basis, saving employees current income tax on the amount contributed.
Employers may, or may not, provide matching contributions on behalf of employees who make elective deferrals to 401(k) plans. Establishing and operating a 401(k) plan means some up-front paperwork and ongoing administrative effort. Matching contributions may be subject to a vesting schedule. 401(k) plans are subject to testing requirements, so that highly compensated employees don't contribute too much more than non-highly compensated employees. However, these tests can be avoided if you adopt a "safe harbor" 401(k) plan.
Within limits, participants can borrow from a 401(k) account (assuming the plan document permits it).
For 2019, the maximum amount you can contribute to a 401(k) is $19,000, plus a $6,000 "catch-up" amount for those age 50 or older as of December 31, 2019.
Other tax-favored plans
Of course, a 401(k) isn't your only option. Here's a quick rundown of two other alternatives that are simpler to set up and administer:
1. A Simplified Employee Pension (SEP) IRA. For 2019, the maximum amount of deductible contributions that you can make to an employee's SEP plan, and that he or she can exclude from income, is the lesser of 25% of compensation or $56,000. Your employees control their individual IRAs and IRA investments.
2. A SIMPLE IRA. SIMPLE stands for "savings incentive match plan for employees." A business with 100 or fewer employees can establish a SIMPLE. Under one, an IRA is established for each employee, and the employer makes matching contributions based on contributions elected by participating employees under a qualified salary reduction arrangement. The maximum amount you can contribute to a SIMPLE in 2019 is $13,000, plus a $3,000 "catch-up" amount if you're age 50 or older as of December 31, 2019.
Annual contributions to a SEP plan and a SIMPLE are controlled by special rules and aren't tied to the normal IRA contribution limits. Neither type of plan requires annual filings or discrimination testing. You can't borrow from a SEP plan or a SIMPLE.
Many choices
These are only some of the retirement savings options that may be available to your business. We can discuss the alternatives and help find the best option for your situation.
© 2019
Take advantage of the gift tax exclusion rules
As we head toward the gift-giving season, you may be considering giving gifts of cash or securities to your loved ones. Taxpayers can transfer substantial amounts free of gift taxes to their children and others each year through the use of the annual federal gift tax exclusion. The amount is adjusted for inflation annually. For 2019, the exclusion is $15,000.
The exclusion covers gifts that you make to each person each year. Therefore, if you have three children, you can transfer a total of $45,000 to them this year (and next year) free of federal gift taxes. If the only gifts made during the year are excluded in this way, there's no need to file a federal gift tax return. If annual gifts exceed $15,000, the exclusion covers the first $15,000 and only the excess is taxable. Further, even taxable gifts may result in no gift tax liability thanks to the unified credit (discussed below).
Note: this discussion isn't relevant to gifts made from one spouse to the other spouse, because these gifts are gift tax-free under separate marital deduction rules.
Gifts by married taxpayers
If you're married, gifts to individuals made during a year can be treated as split between you and your spouse, even if the cash or gift property is actually given to an individual by only one of you. By "gift-splitting," up to $30,000 a year can be transferred to each person by a married couple, because two annual exclusions are available. For example, if you're married with three children, you and your spouse can transfer a total of $90,000 each year to your children ($30,000 × 3). If your children are married, you can transfer $180,000 to your children and their spouses ($30,000 × 6).
If gift-splitting is involved, both spouses must consent to it. We can assist you with preparing a gift tax return (or returns) to indicate consent.
"Unified" credit for taxable gifts
Even gifts that aren't covered by the exclusion, and that are therefore taxable, may not result in a tax liability. This is because a tax credit wipes out the federal gift tax liability on the first taxable gifts that you make in your lifetime, up to $11,400,000 (for 2019). However, to the extent you use this credit against a gift tax liability, it reduces (or eliminates) the credit available for use against the federal estate tax at your death.
Giving gifts of appreciated assets
Let's say you own stocks and other marketable securities (outside of your retirement accounts) that have skyrocketed in value since they were acquired. A 15% or 20% tax rate generally applies to long-term capital gains. But there's a 0% long-term capital gains rate for those in lower tax brackets. Even if your income is high, your family members in lower tax brackets may be able to benefit from the 0% long-term capital gains rate. Giving them appreciated stock instead of cash might allow you to eliminate federal tax liability on the appreciation, or at least significantly reduce it. The recipients can sell the assets at no or a low federal tax cost. Before acting, make sure the recipients won't be subject to the "kiddie tax," and consider any gift and generation-skipping transfer (GST) tax consequences.
Plan ahead
Annual gifts are only one way to transfer wealth to your loved ones. There may be other effective tax and estate planning tools. Contact us before year end to discuss your options.
© 2019
Getting a divorce? There are tax issues you need to understand

In addition to the difficult personal issues that divorce entails, several tax concerns need to be addressed to ensure that taxes are kept to a minimum and that important tax-related decisions are properly made. Here are four issues to understand if you are in the process of getting a divorce.
Alimony or support payments. For alimony under divorce or separation agreements that are executed after 2018, there's no deduction for alimony and separation support payments for the spouse making them. And the alimony payments aren't included in the gross income of the spouse receiving them. (The rules are different for divorce or separation agreements executed before 2019.)
Child support. No matter when the divorce or separation instrument is executed, child support payments aren't deductible by the paying spouse (or taxable to the recipient).
Personal residence. In general, if a married couple sells their home in connection with a divorce or legal separation, they should be able to avoid tax on up to $500,000 of gain (as long as they've owned and used the residence as their principal residence for two of the previous five years). If one spouse continues to live in the home and the other moves out (but they both remain owners of the home), they may still be able to avoid gain on the future sale of the home (up to $250,000 each), but special language may have to be included in the divorce decree or separation agreement to protect the exclusion for the spouse who moves out.

If the couple doesn't meet the two-year ownership and use tests, any gain from the sale may qualify for a reduced exclusion due to unforeseen circumstances.

Pension benefits. A spouse's pension benefits are often part of a divorce property settlement. In these cases, the commonly preferred method to handle the benefits is to get a "qualified domestic relations order" (QDRO). This gives one spouse the right to share in the pension benefits of the other and taxes the spouse who receives the benefits. Without a QDRO the spouse who earned the benefits will still be taxed on them even though they're paid out to the other spouse.
A range of other issues
These are just some of the issues you may have to deal with if you're getting a divorce. In addition, you must decide how to file your tax return (single, married filing jointly, married filing separately or head of household). You may need to adjust your income tax withholding and you should notify the IRS of any new address or name change. There are also estate planning considerations. We can help you work through all of the financial issues involved in divorce.
© 2019  
View our Full blog.
About Yuma, AZ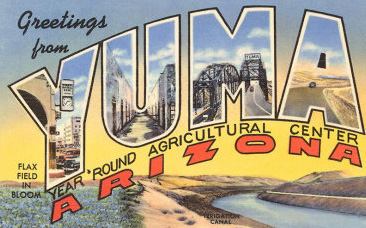 First incorporated as Arizona City in 1871, Yuma was renamed in 1873 and is now the largest city in Arizona outside the metro areas of Phoenix and Tucson.
Visit Our Friends in Yuma