Tax Tips and Alerts
---
Catch-up retirement plan contributions can be particularly advantageous post-TCJA
Will you be age 50 or older on December 31? Are you still working? Are you already contributing to your 401(k) plan or Savings Incentive Match Plan for Employees (SIMPLE) up to the regular annual limit? Then you may want to make "catch-up" contributions by the end of the year. Increasing your retirement plan contributions can be particularly advantageous if your itemized deductions for 2018 will be smaller than in the past because of changes under the Tax Cuts and Jobs Act (TCJA).
Catching up
Catch-up contributions are additional contributions beyond the regular annual limits that can be made to certain retirement accounts. They were designed to help taxpayers who didn't save much for retirement earlier in their careers to "catch up." But there's no rule that limits catch-up contributions to such taxpayers.
So catch-up contributions can be a great option for anyone who is old enough to be eligible, has been maxing out their regular contribution limit and has sufficient earned income to contribute more. The contributions are generally pretax (except in the case of Roth accounts), so they can reduce your taxable income for the year.
More benefits now?
This additional reduction to taxable income might be especially beneficial in 2018 if in the past you had significant itemized deductions that now will be reduced or eliminated by the TCJA. For example, the TCJA eliminates miscellaneous itemized deductions subject to the 2% of adjusted gross income floor — such as unreimbursed employee expenses (including home-off expenses) and certain professional and investment fees.
If, say, in 2018 you have $5,000 of expenses that in the past would have qualified as miscellaneous itemized deductions, an additional $5,000 catch-up contribution can make up for the loss of those deductions. Plus, you benefit from adding to your retirement nest egg and potential tax-deferred growth.
Other deductions that are reduced or eliminated include state and local taxes, mortgage and home equity interest expenses, casualty and theft losses, and moving expenses. If these changes affect you, catch-up contributions can help make up for your reduced deductions.
2018 contribution limits
Under 2018 401(k) limits, if you're age 50 or older and you have reached the $18,500 maximum limit for all employees, you can contribute an extra $6,000, for a total of $24,500. If your employer offers a SIMPLE instead, your regular contribution maxes out at $12,500 in 2018. If you're 50 or older, you're allowed to contribute an additional $3,000 — or $15,500 in total for the year.
But, check with your employer because, while most 401(k) plans and SIMPLEs offer catch-up contributions, not all do. Also keep in mind that additional rules and limits apply.
Additional options
Catch-up contributions are also available for IRAs, but the deadline for 2018 contributions is later: April 15, 2019. And whether your traditional IRA contributions will be deductible depends on your income and whether you or your spouse participates in an employer-sponsored retirement plan. Please contact us for more information about catch-up contributions and other year-end tax planning strategies.
© 2018
Yuma's Best 2018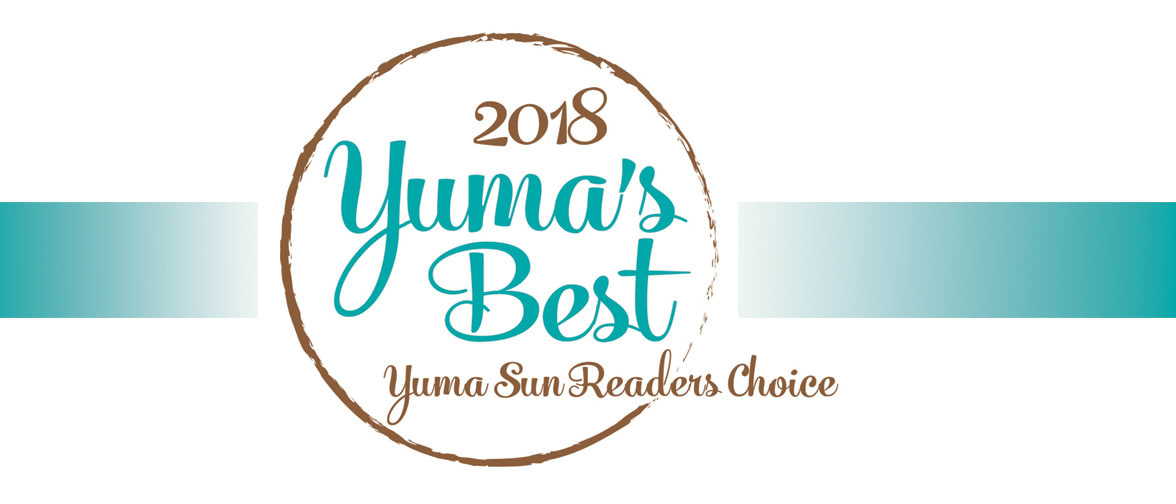 Voting is open for the 2018 Yuma's Best Yuma Sun Readers Choice awards. Every year, the Yuma community has a chance to vote for the best of the best in many different categories including entertainment, professional services, food & restaurants, shopping, and more.
This is a great opportunity to pick your favorite businesses and let them know you think they're the best. What a great way to Think Yuma First and give a little recognition to some local businesses! If you haven't voted yet, make sure you do before the window closes on December 31st.
You can find Shippen, Pope & Associates under Accounting Firms in the Professional Services category: http://bit.ly/2rpzyUC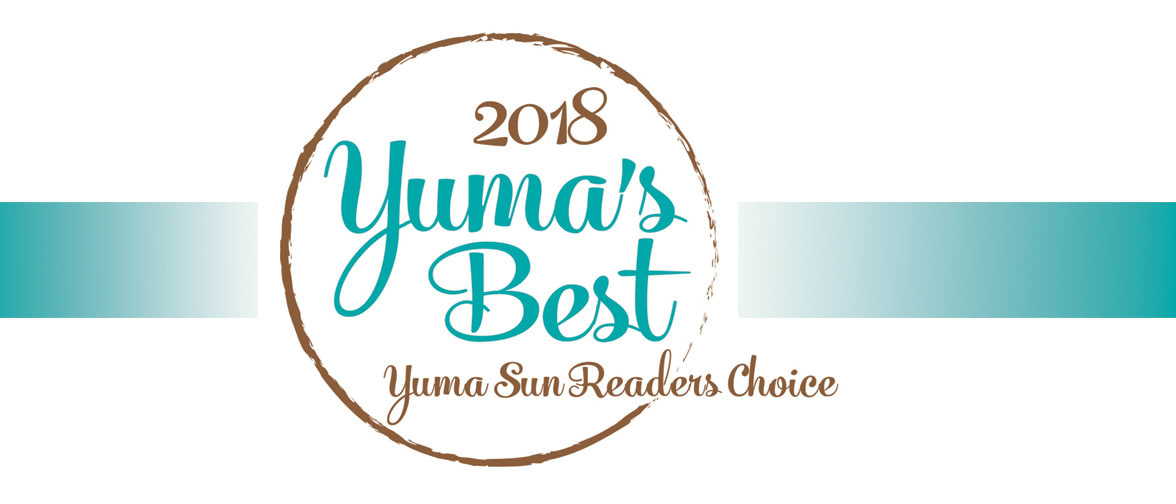 Steering clear of abusive tax shelters
As the year comes to a close, many businesses look for ways to save on taxes. Purveyors of abusive tax shelters know this and are ready to take advantage of unwitting owners.
Abusive tax shelters are complex transactions that have no legitimate business purpose and are used solely to reduce or eliminate tax liability. However tempting the tax savings may seem, you should avoid such tax shelters or you may face serious financial consequences.
Witting and unwitting victims
Unfortunately, abusive tax shelters aren't always easy to identify. Even reputable companies may unwittingly market tax shelters the IRS deems abusive.
Some appear less innocent, though. For example, one company marketed products that functioned as loss generators, allowing buyers to offset paper losses against other income, sheltering that income from taxes. In such cases, not only is the seller of the products liable for penalties, but the taxpayers who use them generally are required to pay back taxes, interest and penalties.
As part of a comprehensive strategy to combat abusive tax shelters, the IRS requires that certain tax shelters be registered and that lists of investors be maintained by those who organize them. Individuals who participate in a "listed transaction" also must disclose their participation on their tax return. The list of transactions is available at irs.gov.
Avoid messy entanglements
How can you avoid becoming entangled in an abusive tax shelter? First apply the age-old rule that, if it seems too good to be true, it probably is. These products usually are unsolicited. So if someone approaches you with a proposal to make money through tax write-offs, it's probably not a legitimate business investment.
Second, understand that legitimate tax advantages aren't available as one-size-fits-all products. Tax liabilities vary according to a business's financial situation, and no tax shelter is appropriate for every company.
Finally, look carefully at shelters that involve third parties such as foreign corporations, tax-exempt entities or entities with significant tax losses. If there's no legitimate business purpose for entering into a transaction, there's no legitimate tax shelter.
Shun the unknown
In short, if you receive an unsolicited offer to help you reduce your tax burden, look long and hard at the proposal, purveyor and participants. Contact us. We can help investigate any offer and steer you toward reliable and responsible tax-minimizing strategies.
© 2018
How nonprofits can prevent fraud during the busy holiday season
Charities typically receive most of their donations during the holidays and at year end. It's critical for these organizations to be on the lookout for fraud throughout the year, but even more so during the busy season. Here are some fraud schemes nonprofits should watch out for and how they can use internal controls to protect against financial losses.
Culture of trust
Charities generally are staffed by people who believe strongly in their missions, which contributes to a culture of trust. Unfortunately, such trust makes nonprofits vulnerable to certain types of fraud. For example, if managers don't supervise staffers who accept cash donations, it provides an opportunity for them to skim cash. Skimming is even more likely to occur if a nonprofit doesn't perform background checks on employees and volunteers who'll be handling money.
However, skimming isn't the most common type of fraud scheme in the nonprofit sector. According to the Association of Certified Fraud Examiners, religious, charitable and social services organizations are most likely to fall prey to billing schemes. Falsified expense reports and credit card abuse are also common in nonprofits.
Internal controls matter
Even small nonprofits that consider their employees and volunteers "family" need to establish and enforce internal controls. Such procedures must be followed regardless of how busy staffers are processing donations and completing year-end duties.
Possibly the most important control to prevent occupational fraud is segregation of duties. To reduce opportunities for any one person to steal, multiple employees should be involved in processing payables and receivables. For example, every incoming invoice should be reviewed by the staffer who instigated it to confirm the amount and that the goods or services were received. A different employee should be responsible for writing the check.
And don't forget to protect electronic records that include data on donors, vendors and employees. Staff members should be given access only to the information and programs required for their job. And all sensitive information should be password-protected.
Caution with special events
Many nonprofits depend on money raised from a big annual gala or other special event at year end. During crowded, chaotic fundraisers, you'll want to discourage supporters from making cash payments. Instead, presell or preregister event participants to limit access to cash on the day of the event. If you decide to accept cash at the door, try to assign cash-related duties to paid employees or board members, rather than unsupervised volunteers.
For more tips on preventing fraud in your nonprofit, contact us. We can help you reinforce internal controls, as well as investigate suspected theft.
© 2018
When holiday gifts and parties are deductible or taxable
The holiday season is a great time for businesses to show their appreciation for employees and customers by giving them gifts or hosting holiday parties. Before you begin shopping or sending out invitations, though, it's a good idea to find out whether the expense is tax deductible and whether it's taxable to the recipient. Here's a brief review of the rules.
Gifts to customers
When you make gifts to customers, the gifts are deductible up to $25 per recipient per year. For purposes of the $25 limit, you need not include "incidental" costs that don't substantially add to the gift's value, such as engraving, gift-wrapping, packaging or shipping. Also excluded from the $25 limit is branded marketing collateral — such as pens or stress balls imprinted with your company's name and logo — provided they're widely distributed and cost less than $4.
The $25 limit is for gifts to individuals. There's no set limit on gifts to a company (a gift basket for all to share, for example) as long as they're "reasonable."
Gifts to employees
Generally anything of value that you transfer to an employee is included in the employee's taxable income (and, therefore, subject to income and payroll taxes) and deductible by you. But there's an exception for noncash gifts that constitute "de minimis fringe benefits."
These are items so small in value and given so infrequently that it would be administratively impracticable to account for them. Common examples include holiday turkeys or hams, gift baskets, occasional sports or theater tickets (but not season tickets), and other low-cost merchandise.
De minimis fringe benefits are not included in an employee's taxable income yet are still deductible by you. Unlike gifts to customers, there's no specific dollar threshold for de minimis gifts. However, many businesses use an informal cutoff of $75.
Keep in mind that cash gifts — as well as cash equivalents, such as gift cards — are included in an employee's income and subject to payroll tax withholding regardless of how small and infrequent.
Holiday parties
The Tax Cuts and Jobs Act reduced certain deductions for business-related meals and eliminated the deduction for business entertainment altogether. There's an exception, however, for certain recreational activities, including holiday parties.
Holiday parties are fully deductible (and excludible from recipients' income) provided they're primarily for the benefit of non-highly-compensated employees and their families. If customers also attend, holiday parties may be partially deductible.
Gifts that give back
If you're thinking about giving holiday gifts to employees or customers or throwing a holiday party, contact us. With a little tax planning, you may receive a gift of your own from Uncle Sam.
© 2018
Spotting and preventing cash register theft
Many retail businesses implement careful controls over the use of their cash registers. For this reason, register-disbursement schemes are among the least costly types of cash frauds. Without such controls, however, businesses risk significant losses. Here's how to make sure your company is doing everything it can to prevent this type of fraud.
Red flags
Issuing fictitious refunds and falsely voiding sales are a couple of common ways employees steal money. Both methods involve paying out cash without a corresponding return of inventory and usually result in abnormally high inventory shrinkage levels.
But high shrinkage is just one way to spot cash register disbursement fraud. Other red flags include:
• Disparities between gross and net sales,• Decreasing net sales (increasing sales returns and allowances),• Decreasing cash sales relative to credit card sales,• Forged or missing void or refund documents,• Increasing void or refund transactions by individual employees, and • Multiple refunds or voids just under the review limit.
Any of these warning signs may warrant investigation. A fraud expert can help you determine whether discrepancies have innocent explanations or indicate a more serious problem.
Prevention measures
Your business can prevent cash register theft by taking preventive measures. These include having written ethics policies and providing employees with antifraud training. In many cases of register theft, several employees are aware that it's happening. So be sure to provide a confidential hotline or other means for employees to report unethical behavior without fear of reprisal.
Your fraud detection and deterrence program should also include training internal auditors to regularly perform horizontal analysis of income statements. Horizontal analysis — which compares financial statement line items from one period to the next — can identify suspicious trends, such as an increasing number of cash refunds.
Professional help
Taking these simple steps can prevent significant losses. But signs of extensive cash register theft usually indicate bigger issues. Contact us. We can help you nip theft in the bud by strengthening internal controls and, when necessary, assist with assembling evidence for criminal prosecutions and civil lawsuits.
© 2018
Donate appreciated stock for twice the tax benefits
A tried-and-true year end tax strategy is to make charitable donations. As long as you itemize and your gift qualifies, you can claim a charitable deduction. But did you know that you can enjoy an additional tax benefit if you donate long-term appreciated stock instead of cash?
2 benefits from 1 gift
Appreciated publicly traded stock you've held more than one year is long-term capital gains property. If you donate it to a qualified charity, you may be able to enjoy two tax benefits:
If you itemize deductions, you can claim a charitable deduction equal to the stock's fair market value, and
You can avoid the capital gains tax you'd pay if you sold the stock.
Donating appreciated stock can be especially beneficial to taxpayers facing the 3.8% net investment income tax (NIIT) or the top 20% long-term capital gains rate this year.
Stock vs. cash
Let's say you donate $10,000 of stock that you paid $3,000 for, your ordinary-income tax rate is 37% and your long-term capital gains rate is 20%. Let's also say you itemize deductions.
If you sold the stock, you'd pay $1,400 in tax on the $7,000 gain. If you were also subject to the 3.8% NIIT, you'd pay another $266 in NIIT.
By instead donating the stock to charity, you save $5,366 in federal tax ($1,666 in capital gains tax and NIIT plus $3,700 from the $10,000 income tax deduction). If you donated $10,000 in cash, your federal tax savings would be only $3,700.
Watch your step
First, remember that the Tax Cuts and Jobs Act nearly doubled the standard deduction, to $12,000 for singles and married couples filing separately, $18,000 for heads of households, and $24,000 for married couples filing jointly. The charitable deduction will provide a tax benefit only if your total itemized deductions exceed your standard deduction. Because the standard deduction is so much higher, even if you've itemized deductions in the past, you might not benefit from doing so for 2018.
Second, beware that donations of long-term capital gains property are subject to tighter deduction limits — 30% of your adjusted gross income for gifts to public charities, 20% for gifts to nonoperating private foundations (compared to 60% and 30%, respectively, for cash donations).
Finally, don't donate stock that's worth less than your basis. Instead, sell the stock so you can deduct the loss and then donate the cash proceeds to charity.
Minimizing tax and maximizing deductions
For charitably inclined taxpayers who own appreciated stock and who'll have enough itemized deductions to benefit from itemizing on their 2018 tax returns, donating the stock to charity can be an excellent year-end tax planning strategy. This is especially true if the stock is highly appreciated and you'd like to sell it but are worried about the tax liability. Please contact us with any questions you have about minimizing capital gains tax or maximizing charitable deductions.
© 2018
Buy business assets before year end to reduce your 2018 tax liability
The Tax Cuts and Jobs Act (TCJA) has enhanced two depreciation-related breaks that are popular year-end tax planning tools for businesses. To take advantage of these breaks, you must purchase qualifying assets and place them in service by the end of the tax year. That means there's still time to reduce your 2018 tax liability with these breaks, but you need to act soon.
Section 179 expensing
Sec. 179 expensing is valuable because it allows businesses to deduct up to 100% of the cost of qualifying assets in Year 1 instead of depreciating the cost over a number of years. Sec. 179 expensing can be used for assets such as equipment, furniture and software. Beginning in 2018, the TCJA expanded the list of qualifying assets to include qualified improvement property, certain property used primarily to furnish lodging and the following improvements to nonresidential real property: roofs, HVAC equipment, fire protection and alarm systems, and security systems.
The maximum Sec. 179 deduction for 2018 is $1 million, up from $510,000 for 2017. The deduction begins to phase out dollar-for-dollar for 2018 when total asset acquisitions for the tax year exceed $2.5 million, up from $2.03 million for 2017.
100% bonus depreciation
For qualified assets that your business places in service in 2018, the TCJA allows you to claim 100% first-year bonus depreciation — compared to 50% in 2017. This break is available when buying computer systems, software, machinery, equipment and office furniture. The TCJA has expanded eligible assets to include used assets; previously, only new assets were eligible.
However, due to a TCJA drafting error, qualified improvement property will be eligible only if a technical correction is issued. Also be aware that, under the TCJA, certain businesses aren't eligible for bonus depreciation in 2018, such as real estate businesses that elect to deduct 100% of their business interest and auto dealerships with floor plan financing (if the dealership has average annual gross receipts of more than $25 million for the three previous tax years).
Traditional, powerful strategy
Keep in mind that Sec. 179 expensing and bonus depreciation can also be used for business vehicles. So purchasing vehicles before year end could reduce your 2018 tax liability. But, depending on the type of vehicle, additional limits may apply.
Investing in business assets is a traditional and powerful year-end tax planning strategy, and it might make even more sense in 2018 because of the TCJA enhancements to Sec. 179 expensing and bonus depreciation. If you have questions about these breaks or other ways to maximize your depreciation deductions, please contact us.
© 2018
Consider all the tax consequences before making gifts to loved ones
Many people choose to pass assets to the next generation during life, whether to reduce the size of their taxable estate, to help out family members or simply to see their loved ones enjoy the gifts. If you're considering lifetime gifts, be aware that which assets you give can produce substantially different tax consequences.  
Multiple types of taxes
Federal gift and estate taxes generally apply at a rate of 40% to transfers in excess of your available gift and estate tax exemption. Under the Tax Cuts and Jobs Act, the exemption has approximately doubled through 2025. For 2018, it's $11.18 million (twice that for married couples with proper estate planning strategies in place).
Even if your estate isn't large enough for gift and estate taxes to currently be a concern, there are income tax consequences to consider. Plus, the gift and estate tax exemption is scheduled to drop back to an inflation-adjusted $5 million in 2026.
Minimizing estate tax
If your estate is large enough that estate tax is a concern, consider gifting property with the greatest future appreciation potential. You'll remove that future appreciation from your taxable estate.
If estate tax isn't a concern, your family may be better off tax-wise if you hold on to the property and let it appreciate in your hands. At your death, the property's value for income tax purposes will be "stepped up" to fair market value. This means that, if your heirs sell the property, they won't have to pay any income tax on the appreciation that occurred during your life.
Even if estate tax is a concern, you should compare the potential estate tax savings from gifting the property now to the potential income tax savings for your heirs if you hold on to the property.
Minimizing your beneficiary's income tax
You can save income tax for your heirs by gifting property that hasn't appreciated significantly while you've owned it. The beneficiary can sell the property at a minimal income tax cost.
On the other hand, hold on to property that has already appreciated significantly so that your heirs can enjoy the step-up in basis at your death. If they sell the property shortly after your death, before it's had time to appreciate much more, they'll owe no or minimal income tax on the sale.
Minimizing your own income tax
Don't gift property that's declined in value. A better option is generally to sell the property so you can take the tax loss. You can then gift the sale proceeds.
Capital losses can offset capital gains, and up to $3,000 of losses can offset other types of income, such as from salary, bonuses or retirement plan distributions. Excess losses can be carried forward until death.
Choose gifts wisely
No matter your current net worth, it's important to choose gifts wisely. Please contact us to discuss the gift, estate and income tax consequences of any gifts you'd like to make.
© 2018
Tax-free fringe benefits help small businesses and their employees
In today's tightening job market, to attract and retain the best employees, small businesses need to offer not only competitive pay, but also appealing fringe benefits. Benefits that are tax-free are especially attractive to employees. Let's take a quick look at some popular options.
Insurance
Businesses can provide their employees with various types of insurance on a tax-free basis. Here are some of the most common:
Health insurance. If you maintain a health care plan for employees, coverage under the plan isn't taxable to them. Employee contributions are excluded from income if pretax coverage is elected under a cafeteria plan. Otherwise, such amounts are included in their wages, but may be deductible on a limited basis as an itemized deduction.
Disability insurance. Your premium payments aren't included in employees' income, nor are your contributions to a trust providing disability benefits. Employees' premium payments (or other contributions to the plan) generally aren't deductible by them or excludable from their income. However, they can make pretax contributions to a cafeteria plan for disability benefits, which are excludable from their income.
Long-term care insurance. Your premium payments aren't taxable to employees. However, long-term care insurance can't be provided through a cafeteria plan.
Life insurance. Your employees generally can exclude from gross income premiums you pay on up to $50,000 of qualified group term life insurance coverage. Premiums you pay for qualified coverage exceeding $50,000 are taxable to the extent they exceed the employee's coverage contributions.
Other types of tax-advantaged benefits
Insurance isn't the only type of tax-free benefit you can provide ¬― but the tax treatment of certain benefits has changed under the Tax Cuts and Jobs Act:
Dependent care assistance. You can provide employees with tax-free dependent care assistance up to $5,000 for 2018 though a dependent care Flexible Spending Account (FSA), also known as a Dependent Care Assistance Program (DCAP).
Adoption assistance. For employees who're adopting children, you can offer an employee adoption assistance program. Employees can exclude from their taxable income up to $13,810 of adoption benefits in 2018.
Educational assistance. You can help employees on a tax-free basis through educational assistance plans (up to $5,250 per year), job-related educational assistance and qualified scholarships.
Moving expense reimbursement. Before the TCJA, if you reimbursed employees for qualifying job-related moving expenses, the reimbursement could be excluded from the employee's income. The TCJA suspends this break for 2018 through 2025. However, such reimbursements may still be deductible by your business.
Transportation benefits. Qualified employee transportation fringe benefits, such as parking allowances, mass transit passes and van pooling, are tax-free to recipient employees. However, the TCJA suspends through 2025 the business deduction for providing such benefits. It also suspends the tax-free benefit of up to $20 a month for bicycle commuting.
Varying tax treatment
As you can see, the tax treatment of fringe benefits varies. Contact us for more information.
© 2018
View our Full blog.
About Yuma, AZ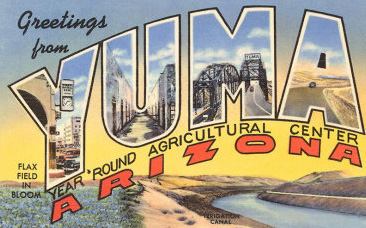 First incorporated as Arizona City in 1871, Yuma was renamed in 1873 and is now the largest city in Arizona outside the metro areas of Phoenix and Tucson.
Visit Our Friends in Yuma